MODEL IS NOW IN PRIVATE CHAT.
GodessMarccy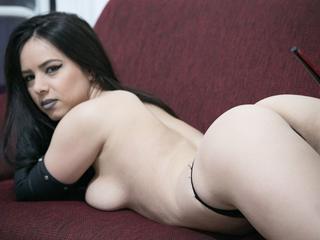 Age:
Build:
Hair:
Ethnicity:
Orientation:
Languages:
Minutes live:
24
petite
black
none
straight
English
939
Turn ons:
I am particularly fond of well-trained submissives and those who are willing to become well-trained slaves. I like to be treated well. I play with men like they're my personal balls of yarn, I bat them around and unravel them for my profit and giggles.Im not a man hater,I like men- its almost.
Turn offs:
I really dislike pretentious people and submissives that think that they can "top from the bottom". I am annoyed by people who think that they can manipulate and get what they want.
About me:
If you are looking for an experienced, intelligent, imaginative Mistress, who can reveal your fantasies with a sense of humor and a passion for play, then be warned; you will be hypnotized and fall to your knees. I am a professional dominatrix.